Fervent Heart Music
ESTABLISHED 2017
Fervent Heart Music began in September of 2017, for the purpose of glorifying God through Christ-centered music.  The vision for this ministry came about on Sunday evening, August 13, 2017, at Walnut Memorial Baptist Church in Owensboro, Kentucky.  Rebekah Ford, Kathy Howard, and Mark Poiles were part of an ensemble that night that presented a musical called, "God is so Good".
Kathy and Mark (Siblings & Co-Founders) had been singing with their family group for over 20 years.  Two years after that ministry had come to an end; God used the service at Walnut Memorial as a springboard for Fervent Heart Music.  In September of 2017, Kathy and Mark began praying and asking God for direction.  Rebekah Ford joined the group to sing soprano.  Fervent Heart's first singing engagement was September 24, 2017 at Bells Run Baptist Church in Whitesville, Kentucky.
In November of 2019, Fervent Heart began studio recording for their debut album.  The self titled, (Fervent Heart Music) recording was released September of 2020...Three years to the date of establishment.  This debut album introduces what Fervent Heart is all about: Being filled with the Spirit of God and having a relationship with God through Jesus Christ.  Songs on this album are Spirit of the Living God, Because God's Good, Wherever You Are, Only God Knows, You Can Depend on Jesus, Jesus Never Fails, Jesus, What a Wonderful Name, I Still Glory in the Cross, Jesus is in the House, and We are not Ashamed. More information about this project can be found on our music page.
A New Chapter
2021 ~ 2023
In January of 2021, God gave opportunity for expansion and vocals were added to the group.  In addition to Rebekah, Kathy, and Mark...came Kathy's daughter Addy Howard singing soprano with Rebekah; Aimee Burch singing alto with Kathy; and Glenn Payne singing tenor with Mark.  It has been a smooth transition and the vocal blend is anointed. 
On September 24, 2022, Fervent Heart celebrated five years singing gospel music.  It was a very special occasion because it took place at Walnut Memorial Baptist Church in Owensboro, Kentucky.  This is where the vision for this ministry got its start.  It was also a special evening because September 24, 2022 was five years to the day of Fervent Heart's very first engagement, which was at Bells Run Baptist Church in Whitesville, Kentucky.  It was a great night of celebrating Jesus, with special guests, The Childress Family from Madisonville, Kentucky.
2023 brought about change in personnel as Rebekah and Aimee left the group to follow God's leading for them individually.  They are exceptionally gifted and will be missed.  Fervent Heart is blessed by their friendship and the contributions they made to this ministry!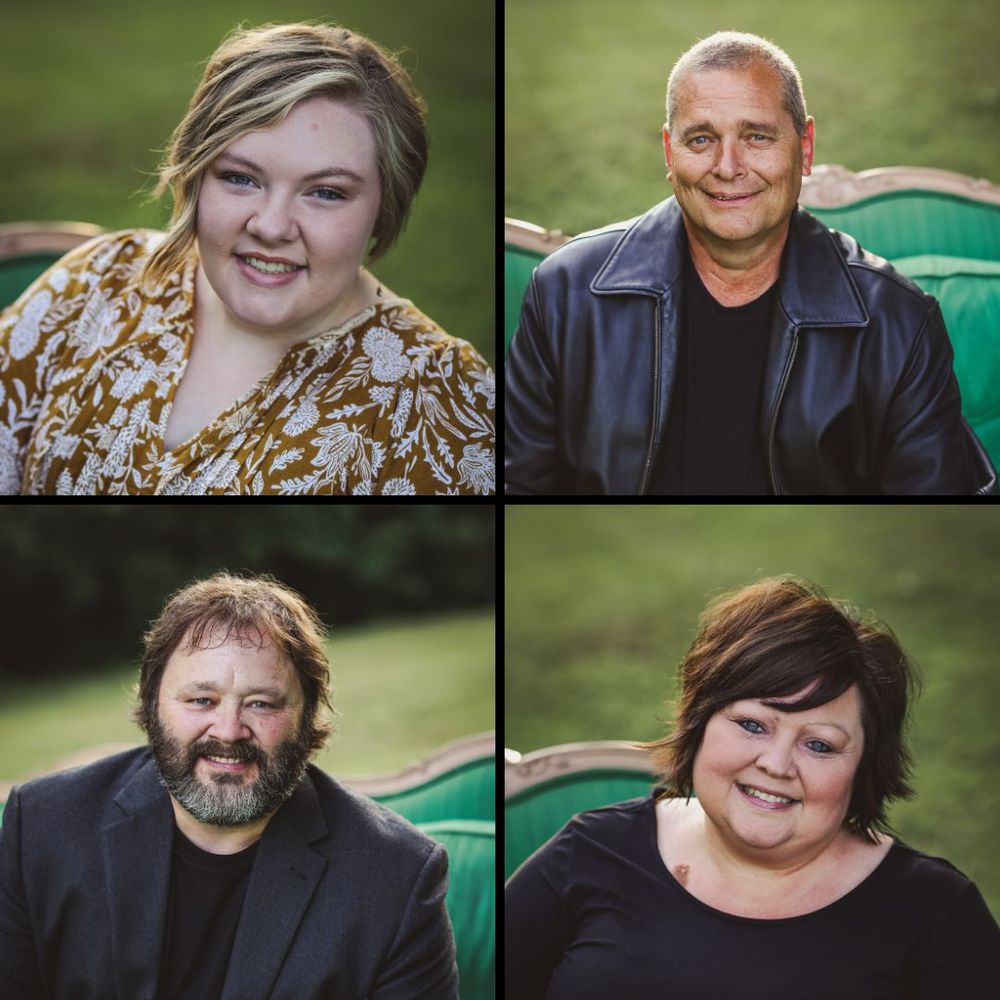 Fervent Heart Today
2023
The ministry of Fervent Heart is positive, uplifting, warm, and heartfelt. The goal of each individual in the group is to lift high the name of Jesus; encourage the Body of Christ; and reach out to those who are lost. If you would like to schedule an event with Fervent Heart, please visit the Contact page. From there, you can either book online or by phone.